About Us
Building Protection Around You ™
Canadian Home Shield SafeClose is an industry leader and innovator in the offering of inexpensive Home Warranty solutions for Home Buyers and Sellers. Our, Home Systems and Appliance Breakdown Warranty Program provides Peace of Mind and the Highest Level of Protection available for today's Home Buyers and Sellers. We provide reliable, innovative and affordable Home Warranty Solutions and continue to look for ways to Exceed Expectations.
Backed by our partnership with RealProperty Transaction Centers Inc., working together we are dedicated to providing our Cients with the most comprehensive Home Warranty coverage and reliable service available. Canadian Home Shield SafeClose has an Enviable Reputation in the offering of specialty Home Warranty services to the Real Estate Industry and will continue to develop innovative Warranty solutions to address potential problem areas identified by our Market Research.
The Benefits of the Canadian Home Shield SafeClose™ Warranty Programs and Services
The CHS SafeClose™ Home Systems and Appliance Breakdown Warranty (Interior Warranty) Program provides Essential and Specialized Coverage during and after the Marketing and Closing of Real Estate Home Transactions. Our Warranty Services have been proven, as verified in various surveys, to help Home Sellers Sell their Homes Faster for Higher Prices. Plus, protect themselves against After-Sale Liability and Hassles. Our Services have helped Home Buyers become more Confident when Buying a Home knowing the Home Systems and Appliances are covered against Unexpected Mechanical Breakdown. Our services have helped Real Estate Professionals overcome Client Uncertainty that can lead to Delays in Decision making during Negotiations of Home Purchase Agreements. These programs can also help Eliminate after sale Liability and potential Client Problems. That means more Future Referrals for Real Estate Professionals.
*According to the Gallup Poll, up to 80% of Home Buyers would rather Buy a Home covered by a Breakdown Warranty (interior warranty) Program
*According to the National Home Warranty Association, Homes covered by a Breakdown Warranty (interior warranty) Program Sell Faster.
*According to Business Week, Homes covered by a Breakdown Warranty (interior warranty) Sell for a Higher Price than not covered Homes.
Committed to Customer Satisfaction
Our commitment to you goes beyond the Home Systems and Appliance Breakdown Warranty you Purchased from Us. Unlike other providers CHS SafeClose is able to offer Alternative Resolutions to Customers whose Repairs are Not Covered under the Terms and Conditions of their Warranty. Alternatives include Cash Settlements, Repairs at our Rates, and a Replacement Program for Appliances at Commercial or Wholesale Prices.
"Basically you pay what we pay", that's the way we do business.

CHS SafeClose is proud to announce that we have partnered with A Commercial Appliance Distributor to provide our customers with very special discounted pricing on a complete section of appliances and home furnishings. All CHS SafeClose customers will receive A Rewards Card which will identify you as a Special Commercial Division Customer. Discounts range from 15% - 40% below The Distributor's already very competitive retail prices. To date, our customers have saved thousands of dollars and are extremely satisfied with special prices, service, and free delivery. This offer is available by appointment only, with a designated staff member of The Distrubtor and there is no obligation to buy. Contact information and instructions will be provided.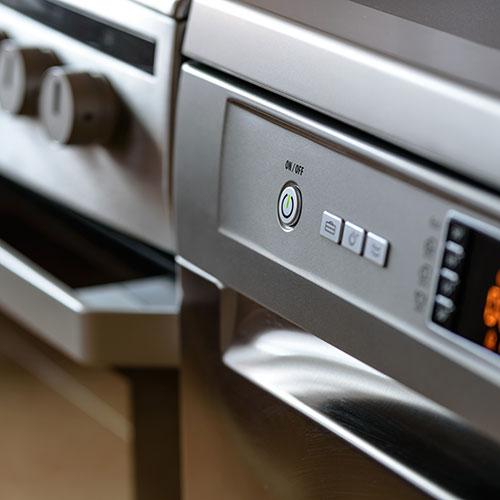 CHS Support Team
Home Systems & Appliance Protection
Contact